Countdown to re-opening... - 10/5/2008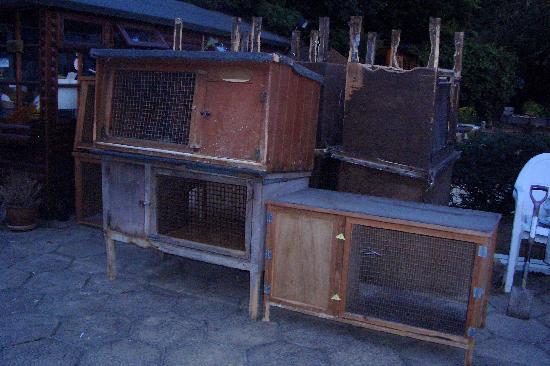 The refurbishment of the centre is coming along nicely. We have a graveyard of old hutches which look quote scary in twilight - almost like upturned cows! Look how those naughty scallywags have chewed through the legs!

We have been busy re-staining the built in hutches, removing the old lino and replacing with new.

The new made to measure hutches should be delivered this week and the outside of the sheds have been given a new lease of life.

Keep checking back to the website for updates on our grand re-opening.