Links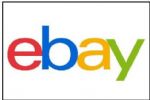 The Bobtails eBay Shop
- You can buy all sorts of rabbit and guinea pig related goodies at our Ebay shop. 100% of all proceeds go directly back to the rescue centre. This link now takes you to the page where you can see all items listed for sale that are raising money fo Bobtails - not just our own listings, but our kind supporters' too!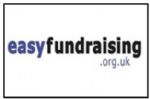 Easyfundraising
- You can now help raise funds for Bobtails Rabbit & Guinea Pig Rescue every time you shop online. Choose from over 600 of the UK's best-known retailers including many popular names such as Next, Argos, Debenhams, John Lewis and HMV, and when you shop using the links on the easyfundraising website, up to 15% from every purchase you make will be donated to Bobtails Rabbit & Guinea Pig Rescue. It doesn't cost a penny extra to shop and raise funds for us this way, and as many retailers now give extra discounts when you buy online, you can even save money!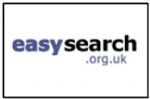 Easysearch
- You can help raise funds for Bobtails Rabbit & Guinea Pig Rescue every time you use the Easysearch search engine. Use Easysearch instead of Google or any other search engine and you can make a real difference to Bobtails Rabbit & Guinea Pig Rescue. By making just 10 searches a day with Easysearch, you can raise around £20 a year for Bobtails. Why not set this page as your browser's home page!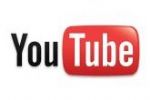 Bobtails on You Tube!
- We have just launched our new You Tube site. We'll be adding lots of video clips soon, so keep checking back.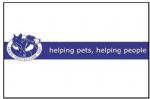 Animal Protection Trust
- A charity that is dedicated to the well being of animals.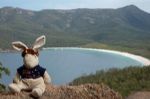 Roving Ambassador Sir Parsley Button
- Follow Sir Parsley Button on his exciting fundraising trips.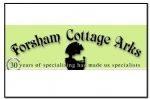 Forsham Cottage Arks
- In association with Bobtails Rescue, the Really Big Hutch now available. Well worth a look if you need new rabbit housing..or any animal housing for that matter. The build quality and customer service is excellent.

Our Sponsor - Burgess SupaFeeds
- All bunnies at our Rescue eat only the best, that's why we feed 'Burgess Supa Rabbit Excel'. Why not take a look to find out more.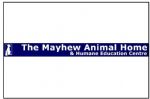 The Mayhew Animal Home & Humane Education Centre
- This is an animal sanctuary for dogs, cats, rabbits and other animals based in London.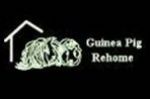 Guinea Pig Rehome
- Database of Guinea Pigs looking for homes across the UK.

The Corner Veterinary Clinic
- The Corner Veterinary Clinic, run by David More, are the vets that we use. They are fantastic with both rabbits and guinea pigs, and if you are looking for a good and caring vet, they are the one for you.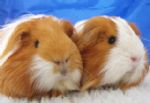 Guinea Pig Helpline
- Laura Humphreys, the daughter of our friend and fabulous rabbit & guinea pig painter Tracey, has set up the Guinea Pig Helpline. You can find all sorts of useful information here and can e-mail any questions you might have about guinea pigs.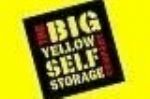 Big Yellow Self Storage
- We are really grateful to Big Yellow Self Storage for providing us with a fantastic storage unit greatly discounted. This will give us the vital space needed for storing food, equipment and fundraising goods donated to us. Their generosity enables more of our funds to be used directly for our number one priority, the benefit of the animals at the rescue.
Bobtails on Facebook
- You can now join in all of the fun of social networking with the newly launched Bobtails Facebook profile!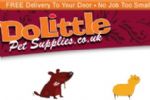 Rabbit & Guinea Pig Boarding at DoLittle
- A super boarding facility, which caters for rabbits, guinea pigs and other small animals, located in Ripley, Surrey, just off the A3. The hutches are safe and spacious and both indoor and outdoor living animals are catered for.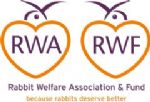 Rabbit Welfare Association & Fund
- The RWAF has existed since 1996 and is the combined effort of the Rabbit Welfare Association and its charity partner, the Rabbit Welfare Fund, working to improve the lives of domestic rabbits across the UK through education and communication by making people realise that rabbits are intelligent creatures that need space, exercise, companionship and stimulation and are not to be bought on a whim.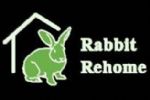 Rabbit Rehome
- Database of rabits looking for homes across the UK.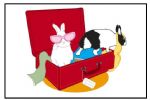 The Little Warrens Boarding
- We are a high quality private rabbit boarding facility in Farnborough, Hampshire which has been running since June 2006. If you are looking for someone caring and experienced to look after your rabbits whilst you are on holiday, away with work, moving or whatever you need to do then you have come to the right place.
Bunny Mad Magazine
- The fun and informative magazine for bunny parents! Lots of useful articles about all aspects of rabbit welfare.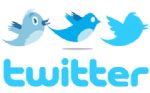 Twitter
- You can now follow us on Twitter to keep up to date on all of the comings and goings at Bobtails!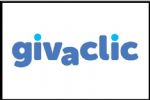 Givaclic
- We are one of the first 20 charities to join Giveaclic, where you can raise free funds for your favourite good cause when shopping or searching online. Of course, we hope you will choose Bobtails as your organisation to support!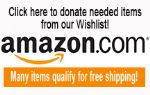 Our Amazon Wishlist
- You can now donate to us another way, by buying items from our Amazon Wishlist. This is an ideal way of donating items that we need! If you do buy something, please make sure that we know who you are so we can thank you! We have received some "anonymously" donated items and feel awful that we can't publish a personal thank you!