Rabbit care DVD on sale at Bobtails. - 10/10/2006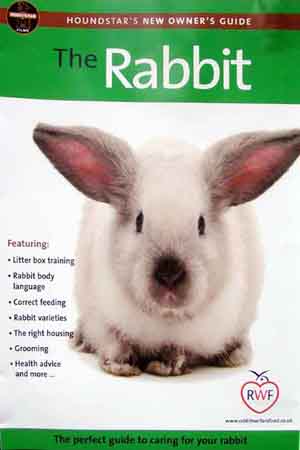 This wonderful DVD was made as a guide for new rabbit owners, (and some existing owners that need advice). Mostly filmed here at Bobtails Rescue Centre, this DVD offers guidance on subjects such as;

Litter box training
Correct feeding
Body Language
Rabbit Breeds
Correct Housing
Health Advice
Grooming
And much more.

If you are thinking of adopting a Rabbit, then why not buy this before you do, it will help answer a lot of your queries.

Available at the centre now for £4.99. All money from these sales go back into the rescue.