Thank you to Innocent for adding a rabbit health warning! - 3/21/2010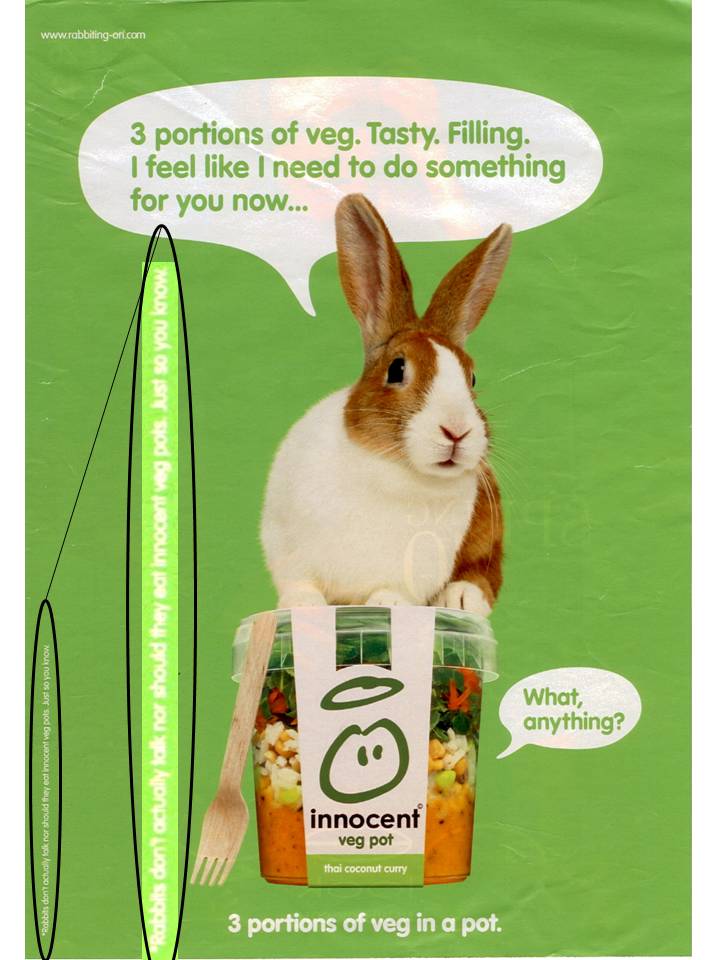 Believe it or not, we received numerous calls and e-mails from people who had seen the advertising campaign, asking if they should feed their rabbits Innocent products.

The answer is obviously "no", but as a consequence of the enquiries, we made contact with Innocent who have now put a "rabbit health warning" on their adverts, so it now says:

"Rabbits don't actually talk nor should they eat innocent veg pots. Just so you know".

We are very grateful to Innocent for taking this responsible step.